The last meeting of the Mentor program in 2021–22 was held in a happy and satisfied atmosphere in Espoo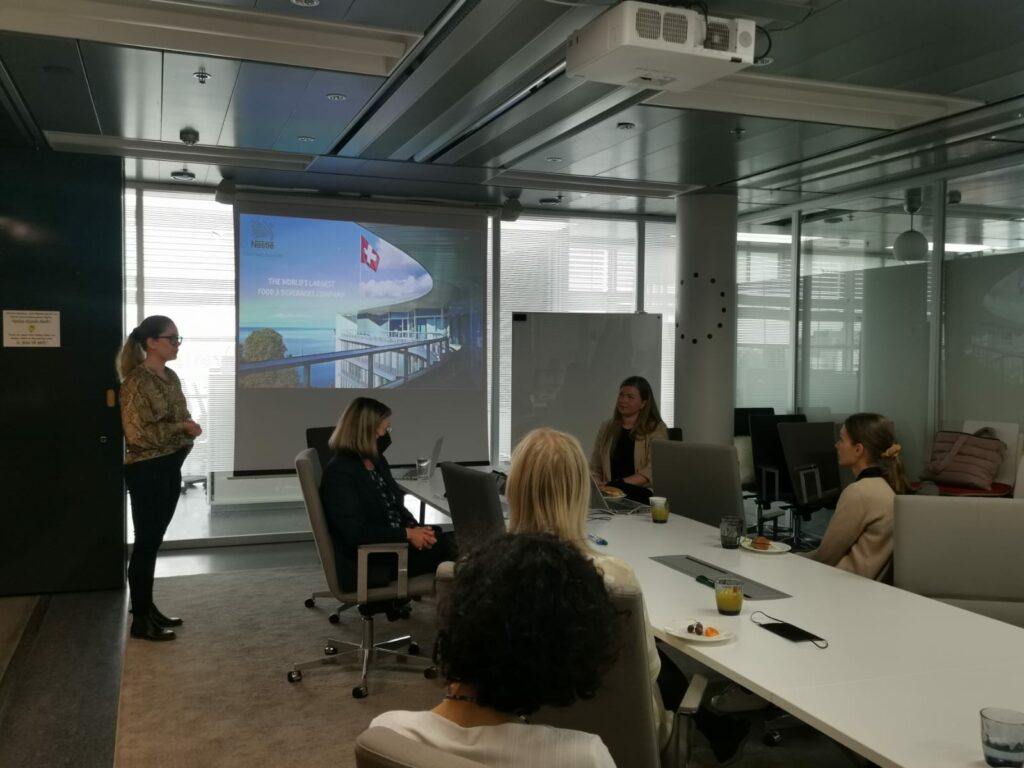 The Mentor program for 2021–22 was completed on Tuesday 26th of April 2022. The event was hosted by mentor Anna Karri at Nestlé Finland's head office in Keilasatama, Espoo. Meeting was arranged as a hybrid and participants arrived both on site and took part remotely. At the beginning of the event Anna Karri, who has worked as a mentor for two consecutive years and who works as the Commercial Development Manager in Nestlé Finland, welcomed the mentors and actors and presented the news of responsible food production with her colleague Lotta Tuominen, Nestlé Finland's HR Manager.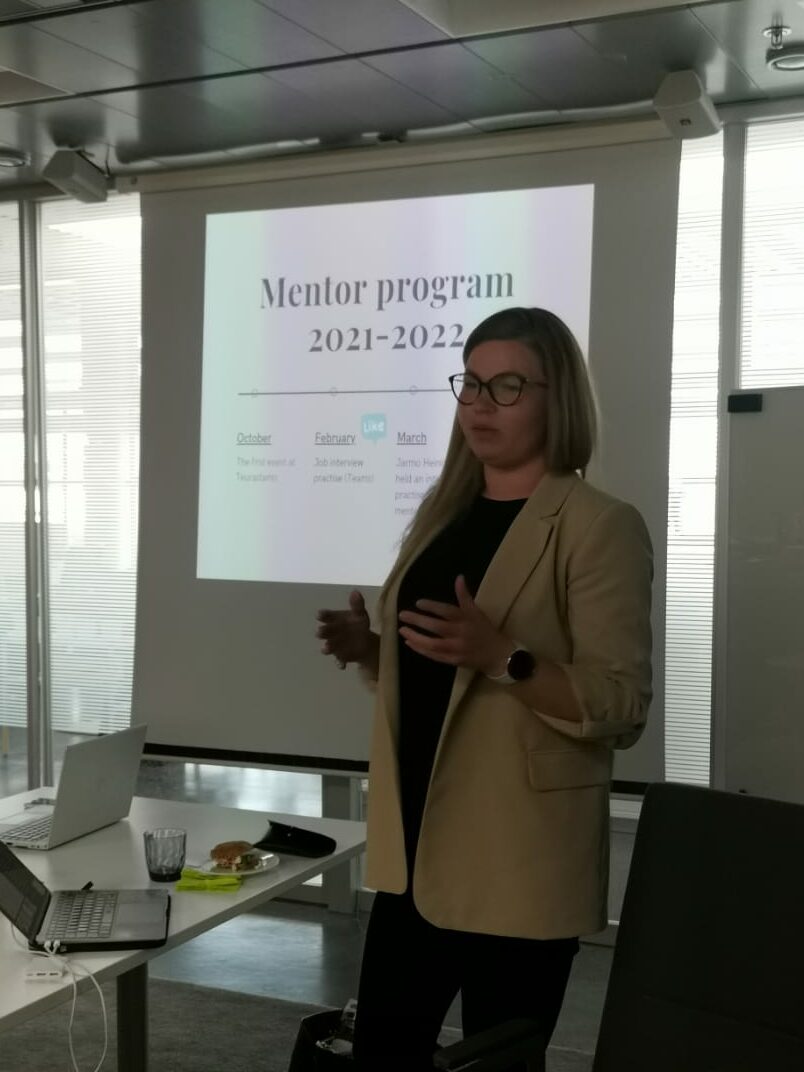 The mentoring program was launched with a kick-off meeting at Kalasatama Teurastamo in October 2021. After the start, the mentors and mentees agreed on a follow-up meetings independently. The job interview simulation included in the mentoring program was carried out in February 2022 and the topic of the job interview was continued under the leadership of mentor Jarmo Heinonen at a joint meeting in March 2022. Based on the feedback collected from the Mentor program, the mentees had delightfully achieved the goals set for themselves and the program! Discussions with mentors had been perceived as necessary and useful, and all mentees who responded to the survey were also willing to recommend the Mentor program to a friend.
Convinced of the great spring and successful Mentor program the Mentor Club will continue to develop the program and the organization's operations for the next academic year. The search for the 2022-23 Mentor program will begin in the fall, so stay tuned!
The Mentor Club wishes all its members a sunny and relaxing summer!